People rely on their GPs and health providers for up-to-date advice.
As a trusted health professional people come to you for concerns about their health and advice about how to stay healthy.
They may also ask about the link between alcohol and cancer, the Alcohol Guidelines and what a 'standard drink' means.
Communicating evidence-based advice including the new Guidelines with your patients can help reduce their risk of developing alcohol-related cancers and other chronic diseases.
Resource pack
FARE has prepared a resource pack to help you talk to your patients about the link between alcohol and cancer and Australia's new Guidelines to reduce the health risks from drinking alcohol.
This resource pack contains:
Brochure
Posters
FARE information sheets :

– Alcohol and cancer


– Alcohol guidelines


– Are you concerned about your drinking?


– Alcohol support services


– Cutting back on alcohol


– Keeping track of standard drinks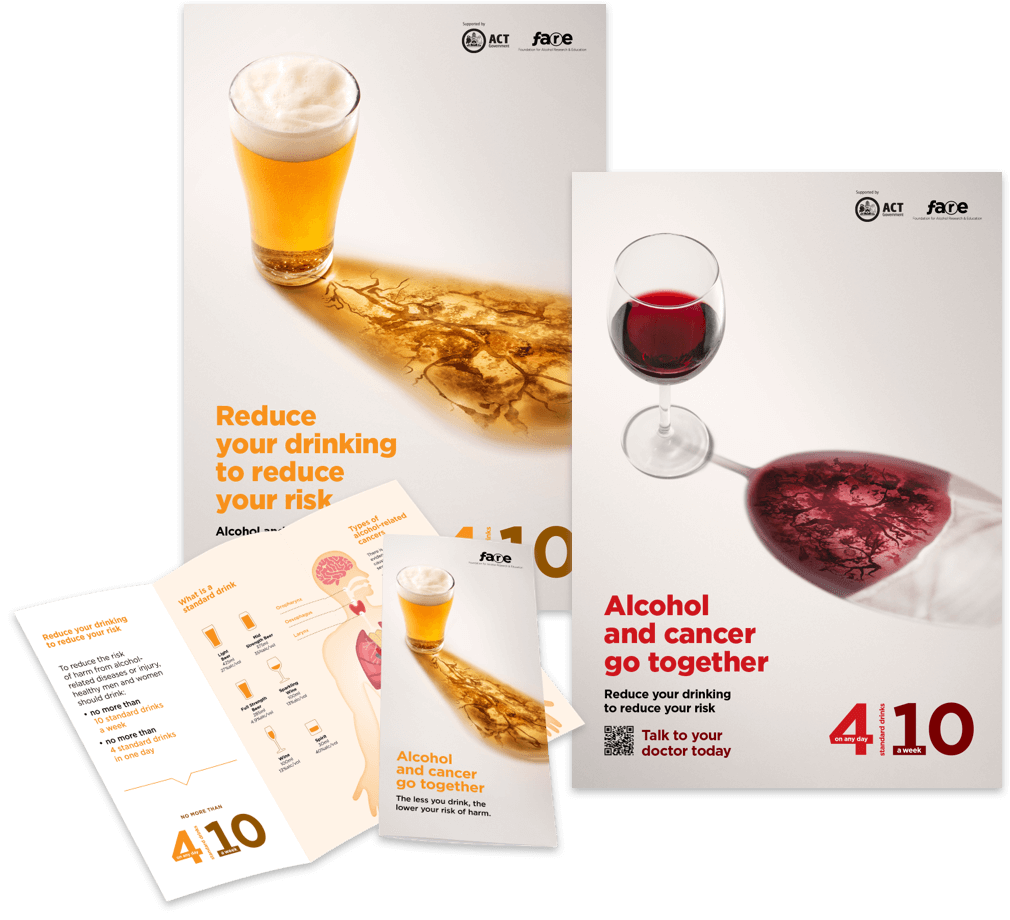 About this project
This project was developed by the Foundation for Alcohol Research and Education (FARE), supported by the ACT Government under the ACT Health Promotion Grants Program.
It has been adapted from the WA Mental Health Commission's Spread campaign and reflects the National Health and Medical Research Council's new Australian Guidelines to Reduce Health Risks from Drinking Alcohol.